"Classic melodic-metalheads will appreciate PJ Zitarosa and his mates, who bring virtuosity to every measure…(the cd) Speed of Evil exemplifies the band, with not only Zitarosa's guitar histrionics, but a level of drum dazzlement that's a real gas to behold…(the song) I Surrender epitomizes old-school metal where soaring axe harmonics and wailing, high-range lead vocals rule." - Music Connection
PJ Zitarosa~ Composer / Guitars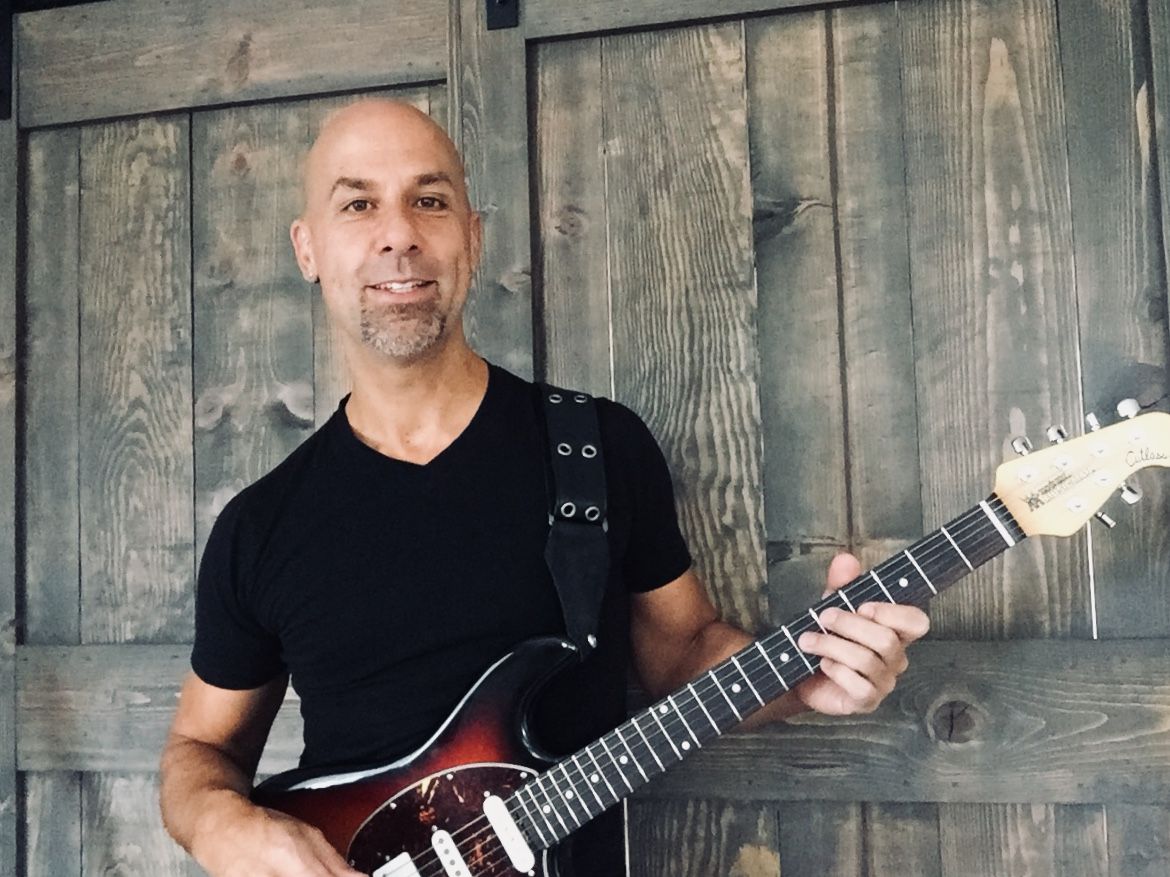 The NEW full-length CD of unrelenting metal from,
Two Hundred Feet
is available now at iTunes, CD Baby, and more!
Speed of Evil is the first full-length CD from guitarist/songwriter/lyricist, PJ Zitarosa. The record also features some well known artist's including: Shane Gaalaas, Mike LePond, Jeff Kollman and Chandler Mogel.
Zitarosa and his long-time writing partner Carla Buffa wrote all the songs and the cd was produced by Zitarosa, Buffa and Jeff Kollman. Additional musicians include: Carla Buffa, Christian Colabelli and Joel Monet on backup vocals; Kollman was the main engineer/mixer with additional engineering provided by Jono Brown and Shane Gaalass; and Mastering by Brad Vance at Red Mastering.
Los Angeles, California based guitarist/songwriter PJ Zitarosa started his career in the clubs of Asbury Park, New Jersey. PJ never stopped pursuing his dreams and through his passion & persistence he has recorded numerous records & toured the world with such artists as: Tyketto, Danny Vaughn, Brother Love, Jon Jones, New Power Soul, Bobby Lynch & Garden State Radio. While with these bands PJ has shared the stage with: ZZ Top, Motorhead, AC/DC, UFO, Don Felder, Dream Theater, Killswitch Engage, As I Lay Dying, Kris Allen, Barenaked Ladies, 3 Doors Down, and The Joe Piscopo band to name a few.

You can catch PJ all over YouTube as well. He's recorded numerous promotional & demo videos for his endorsees & has been a featured artist in Guitar World, Guitar Player & Premier Guitar online publications.


RECORDINGS:
TWO HUNDRED FEET- Speed of Evil: 2017
Vaughn- Soldiers & Sailors on Riverside: 2000
Vaughn- Fearless: 2001
Vaughn- Forever Live: 2002
Down For Low- Volume 1: 2005

TOURING & LIVE CREDITS:
Garden State Radio THON (Penn State) 2014
Garden State Radio Killington's Nor'beaster 2013
Bobby Lynch Band WPLJ Summer Blastoff 2011
Bobby Lynch Band WPLJ Summer Blastoff 2010
Tyketto Download Festival 2010
Tyketto Sweden Rock 2009
Tyketto Firefest V 2008
Jon Jones USA Tour 2008
NPS Boomer Esiason Foundation 2006
NPS Boomer Esiason Foundation 2005
Brother Love USA & Canada 2004
Danny Vaughn UK & European Tour 2001
Danny Vaughn UK & European Tour 2000
Danny Vaughn UK Tour 1999
Danny Vaughn UK Tour 1998

 
GUEST ARTISTS FOR "SPEED OF EVIL" ARE: